---
Nicholas A. Abidi, MD
Orthopaedic Surgeon
OrthoNorCal
Capitola, CA
As an orthopaedic surgeon and total joint replacement specialist, Dr. Abibi has successfully performed many complex foot and ankle procedures since 1997. He performs minimally invasive anterior approach hip replacements, partial and total knee replacements, and total ankle replacements to those in need. In addition to total joint replacement, he has helped to pioneer many orthobiological joint arthroscopic procedures in the knee and ankle including cartilage restoration and subchondroplasty.
Dr. Abidi spends a large part of his time volunteering with regional and national medical and civic organizations, participating in the peer review process of medical journal publications and quality improvement and is nationally engaged in Patient Reported Outcome studies in orthopaedics.
---
Harbinder S. Chadha, MD
Orthopaedic Surgeon
Synergy Specialists Medical Group
Chula Vista, CA
Dr. Harbinder Chadha is a board-certified orthopaedic surgeon with a specialty in Adult Reconstruction (Joint Replacement).
A member of multiple professional organizations, Dr. Chadha has published and presented papers in his primary area of interested, Hemostasis in Joint replacement.
After receiving his medical degree from Wayne State University School of Medicine, Dr. Chadha completed his residency with the Department of Orthopaedic Surgery at Wayne State as well. He undertook his fellowship in Adult Reconstruction at the Scripps Clinic and Research Foundation.
---
Jimmy Chow, MD
Orthopaedic Surgeon
Orthopaedic Institute of the West
Phoenix, AZ
Jimmy Chow, MD, is a board certified hip and knee specialist with dual-fellowship training in adult total joint reconstruction and arthroscopic sports surgery. One of Arizona's first robotic knee replacement surgeons, Dr. Chow has also helped launch multiple technologies in total knee replacement, including computer prenavigation, or "patient-matched," technologies, as well as knee replacement designs.
---
Jamie Christie
Forum Administrator
BoneSmart.org
Jamie has been a part of BoneSmart for more than 10 years. During that time, her mission has been to provide accurate, unbiased information and advice for joint replacement surgery and recovery patients who are in pain or fearful. She has a pragmatic approach to the guidance she shares on the forum. Building on her own experience with joint replacement, frequent collaboration with a network of medical professionals, and drawing from experience working with thousands of patients in recovery, she addresses each member's concerns individually in terms of what works and what doesn't. She views the study of arthritis and joint replacement as a lifelong continuum of learning.
Jamie graduated cum laude from the University of Central Missouri where she studied biology and anatomy in addition to her degree fields of commercial art and English. As a career Marine Corps civilian employee, she held a variety of senior management positions and received the Superior Civilian Service Award, the highest honor the Marine Corps can bestow on a civilian service member.
Jamie has had a lifelong interest in health, nutrition and medicine. Her work with BoneSmart allows the blending of that knowledge with her desire to help people retake their lives from the disability that can come with arthritis.
---
David W. Fabi, MD
San Diego Orthopaedic Associates Medical Group
Adult Reconstruction Specialist and General Orthopaedic Surgeon
San Diego, CA
Dr. Fabi is a board certified, fellowship trained high volume joint replacement specialist. He trained at the prestigious Rush University, a world renowned joint replacement center where he trained with the best and brightest in the field. There he learned cutting edge techniques, treatments and how to treat complex joint disorders. Dr. Fabi is also one of the earliest adopters of Robotic Joint Replacement and is one of the acknowledged experts in the field of Robotic Joint Replacement. Dr. Fabi also writes book chapters and publishes numerous articles in the subject of joint replacements. Being an expert in the field, he also gives numerous lectures around the country.
Recently, Dr. Fabi received the Leaders in Total Joint Replacement: Generation Next Award for recognition as one of Top 40 Nationwide emerging orthopaedic surgeon leaders.
Providing patient care is a blessing and is not a privilege he takes for granted. Dr. Fabi prides himself on doing all he can to improve the quality of life of his patients in a compassionate educated and thorough manner. He believes that when physician and patient communicate effectively and work together for a common goal, optimal treatment can be attained. In addition, he truly values connecting with his patients on a professional and above all, personal level.
---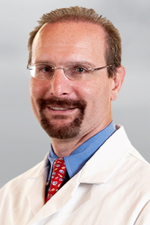 Jonathan Garino, MD
Clinical Professor of Orthopaedic Surgery
Jefferson Medical College
Philadelphia, PA
Dr. Jonathan Garino is Clinical Professor of Orthopaedic Surgery and Jefferson Medical College in Philadelphia, Pennsylvania.
A graduate of Georgetown University and Georgetown University School of medicine, Dr. Garino completed a residency at The NY Orthopedic Hospital and fellowship in Adult Reconstruction at the University of Pennsylvania. He spent eighteen years at the University of Pennsylvania holding posts from Associate Professor of Orthopedic Surgery, to Director of the Adult Reconstruction Fellowship and ultimately, Chief of the Adult Reconstruction Service.
A national and international expert in hip and knee replacement, Dr. Garino has lectured around the globe over 200 hundred times including the honor of being an invited lecturer to the 2018 Chinese Hip Society. In addition, he has authored 4 books and written ten chapters in orthopedic textbooks on hip and knee replacement.
Dr. Garino holds the title of Past President of the Philadelphia Orthopedic Society and is currently Vice President of the Pennsylvania Orthopedic Society and Membership Chair of the American Association of Hip and Knee Surgeons. He holds six patents and has received over $2 million in research grants. With specific interests in bearing materials, joint infections, avascular necrosis and modern surgical techniques, Dr. Garino is one of the designers of the Journey Knee Replacement System by Smith and Nephew.
---
Joseph J. Jankiewicz, MD
Chairman, Department of Surgery
Sharp Coronado Hospital
San Diego, CA
Dr. Joseph Jankiewicz is an Orthopaedic Surgeon with the Sharp Rees-Stealy Medical. His interest in orthopedic surgery began in college as a close family member developed an autoimmune disease requiring multiple orthopedic surgeries.
In addition, he holds the posts of Assistant Professor of Surgery at the Uniformed Services University of Health Sciences and Chairman of the Department of Surgery at Sharp Coronado Hospital.
Dr. Jankiewicz has served as a consultant for multiple orthopedic companies in the design of implants and as an instructor in the latest surgical techniques. He also continues to instruct residents and medical students in orthopedic surgery and is actively involved on multiple committees at Sharp Memorial and Sharp Coronado Hospital.
Dr. Jankiewicz received his medical degree from Georgetown University School of Medicine and continued to a residency in Orthopedic Surgery at the Naval Medical Center in San Diego. Subsequently, Dr. Jankiewicz completed a Comprehensive Arthritis Fellowship at the Hospital for Special Surgery in New York.
Dr. Jankiewicz has repeatedly been honored as one of San Diego's Best Doctors by the San Diego County Medical Society.
---
Michael D. Ries, MD
Professor & Vice Chairman Department of Orthopedic Surgery
University of California, San Francisco
Reno Orthopaedic Clinic
Reno, NV
Dr. Michael Ries is an orthopedic surgeon and the Arthroplasty Fellowship Director at the Reno Orthopaedic Clinic. He received a BS and MS from MIT, and his medical degree from Dartmouth Medical School, and has been in practice for more than 25 years.
Dr. Ries has a practice limited to hip and knee arthroplasty surgery and treatment of arthritic hip and knee conditions. He was on the full time faculty at the University of California, San Francisco from 1997 to 2013 where he was Professor of Orthopaedic Surgery and Chief of Arthroplasty. During this time he also participated regularly in laboratory and clinical research. Dr. Ries has published 210 peer reviewed journal articles and 52 book chapters on topics related to clinical outcomes and biomaterials used in hip and knee replacement.
Dr. Ries is also an inventor on 45 US patents for hip and knee replacement devices and has published a book "The Joint Kitchen" on how ideas for hip and knee replacement inventions are created.
---
Christopher J. Rogers, MD
Founder
San Diego Orthobiologics Medical Group
Carlsbad, CA
Dr. Christopher Rogers is the founder of the San Diego Orthobiologics Medical Group, a medical practice dedicated to evidence based musculoskeletal care. He is double-board certified in Physical Medicine & Rehabilitation (PM&R) and Regenerative Medicine.
Dr. Rogers first developed an interest in sports medicine in 1984 while working as a trainer for the UCLA Athletic Department where he also obtained his bachelors degrees in Biology and Kinesiology. He completed a medical degree at Saint Louis University in 1993 and served as Chief Resident at the University of Texas, Health Science Center in San Antonio, Texas in 1997. He is fellowship trained in interventional spine care and certified in diagnostic musculoskeletal ultrasound.
Dr. Rogers is a nationally recognized instructor and trains physicians at the Regenerative Medicine Training Institute, the Interventional Orthopedic Foundation and The Orthobiologic Institute.
Currently, he serves on the Board of Directors for the American Academy of Regenerative Medicine, an organization that promotes education and excellence in the field of Regenerative Medicine.
---
Alexander P. Sah, MD
Sah Orthopaedic Associates
Institute for Joint Restoration
Washington Hospital
Fremont, CA
Alexander P. Sah, MD currently serves as Director of the Outpatient Joint Replacement Program at Washington Hospital in Fremont, California. Dr. Sah earned his medical degree, graduating Magna Cum Laude, from Thomas Jefferson Medical College. He then went on to complete his residency at the Harvard Combined Orthopaedic Program and then a joint reconstruction fellowship at Rush University Medical Center.
In addition to being a Fellow of the American Academy of Orthopaedic Surgeons, Dr. Sah is a member of leadership committees for the AAOS, the California Orthopedic Association, and the American Association of Hip and Knee Surgeons. He is a multi-year recipient of the "Best of Fremont" Doctor and Orthopedic Surgeon Awards and was named a California Top 10 Orthopedic Surgeon, among many other honors. He also serves as a reviewer for Clinical Orthopedics and Related Research and an editor for Techniques in Orthopaedics. Dr. Sah is widely published and is an esteemed speaker, having presented at more than 50 meetings and conventions across the United States.
---
Raj K. Sinha, MD, PhD
Orthopaedic Surgeon
STAR Orthopaedics
Rancho Mirage, CA
Raj K. Sinha, MD, PhD has been leading the way in orthopedic medicine in the Coachella Valley area for nearly 15 years. Specializing in hip and knee replacements, Dr. Sinha has been named a Top Doctor in Palm Springs Life and featured on NBC, CBC, ABC, and Fox for his innovative and highly effective treatment methods.
Dr. Sinha earned his medical degree from Jefferson Medical College of Thomas Jefferson University in Philadelphia, then interned at Department of Surgery at Abington Memorial Hospital in Abington, PA. Upon completing his residency at the Department of Orthopedic Surgery at Thomas Jefferson University, he concurrently completed a PhD in Biochemistry and Molecular Biology at the Thomas Jefferson University College of Graduate Studies.
His studies prepared him to be not only an excellent surgeon but also a researcher, educator, and lecturer in orthopedics.
Dr. Sinha chose orthopedic medicine because he believed it gave him the greatest opportunity to change patients' lives positively, which he continues to do today through direct patient care and both surgical and non-surgical treatment methods.